Waterfall bridge was born from a desire to provide a moment of silence, a peaceful escape from stress of our daily life enabling a true connection to our roots, nature, and most importantly, each other.
The waterfall is spreading over a vast translucent canopy covering an intimate garden below. In this garden one may find a true moment of resilience. The circle shape symbolizes "home", where everyone is safe and equal.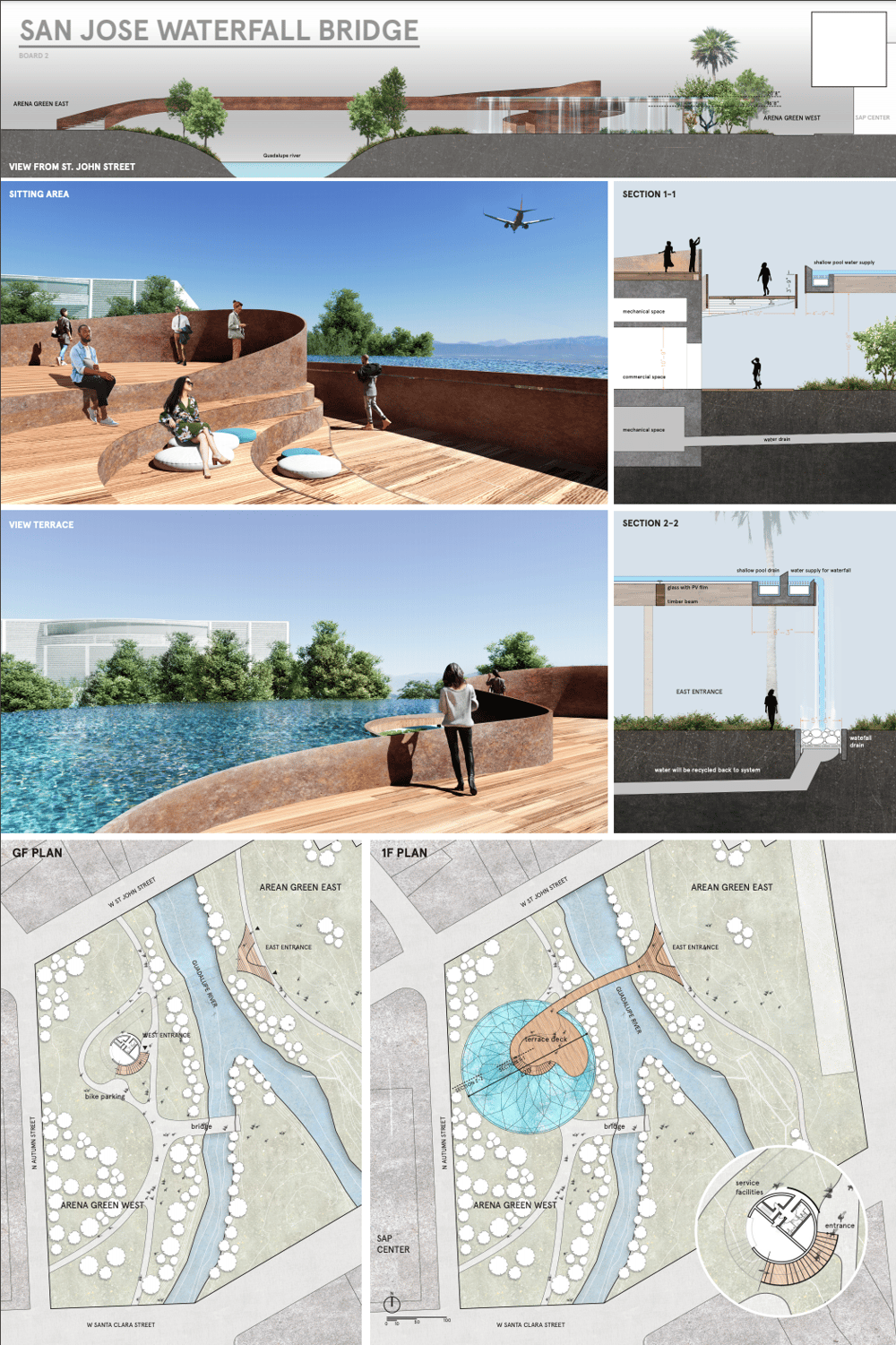 The bridge also intends to showcase amazing beauty of Guadalupe river offering visitors elevated view of the river park all the way to the San José Airport.